Cards for a 2020 Christmas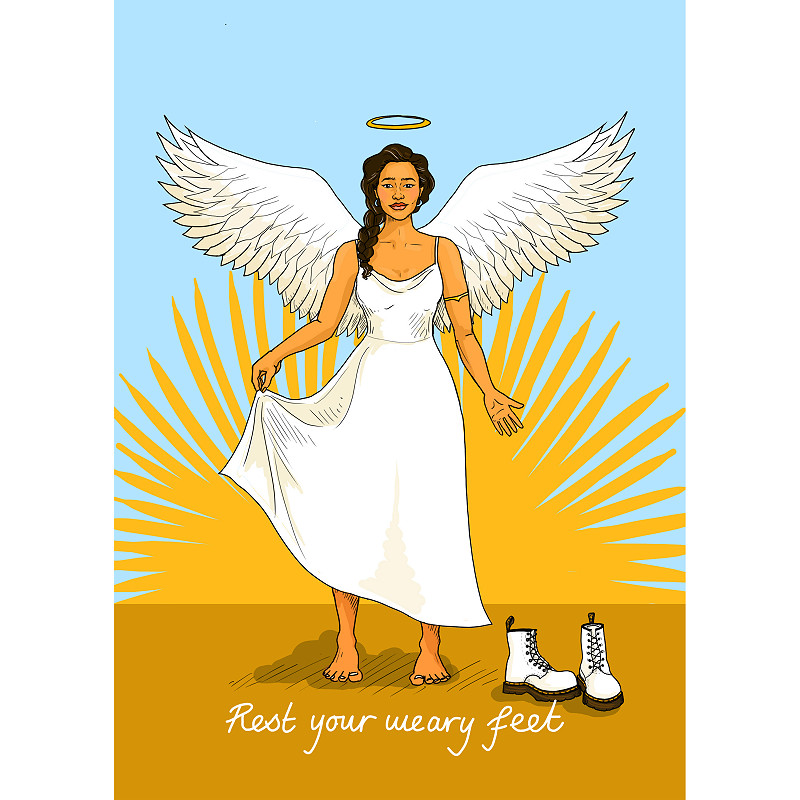 Our lives have been turned upside down this year, and for some of us it's been really tough. It feels hard to plan for Christmas when we don't yet know how we'll be able to celebrate it, but I find myself, this year more than ever, wanting to stay in touch with people I haven't seen for far too long. Our Christmas designs this year are finding lots of resonance, and we hope they help you stay connected to the people you love and care about. We have four fabulous new designs. Click on the links below to order them from our site:
Our Angel invites you to Rest your weary feet - to take a breath and think about what you need for the months ahead.
Love Hope Joy - what we all need to take us into 2021
Three Wise Activist Women - Helen Keller, Mum Shirl and Yayori Matsui show us how to stand up for what we believe in
Christmas Table - while you may not be able to gather everyone you want to round your table this year, you can let people know they are part of your family.
They are all available in packs of six for £8, envelopes included, wrapped in biodegradable cellophane.
And our designs from last year are still available as well - choose the Christmas filter on our Cards page and they'll all appear.