Christmas Cards 2021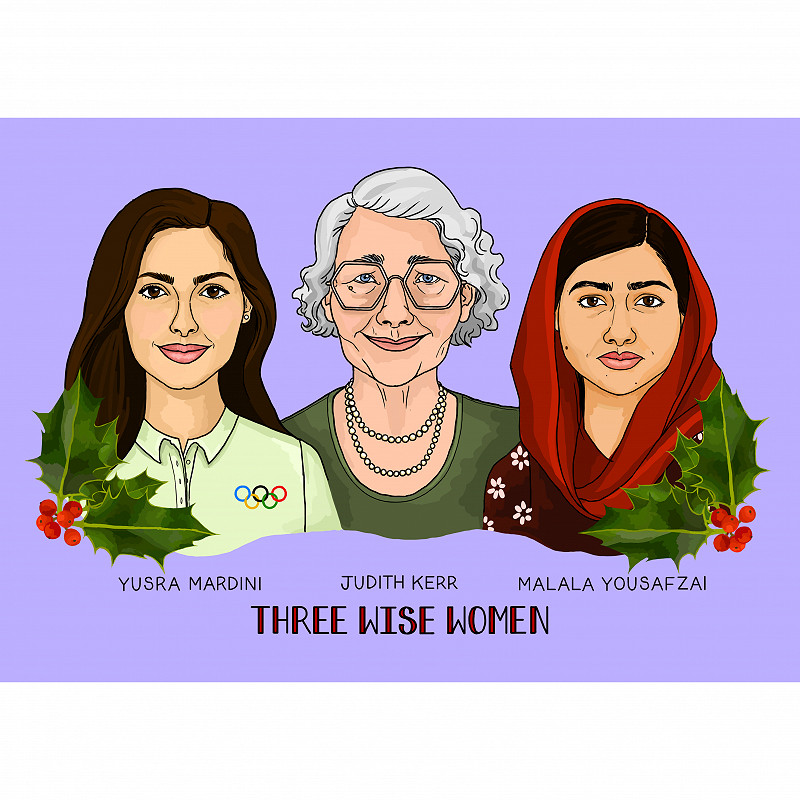 Does it feel too early to be talking about Christmas? It's not that far off and we've got four fabulous new Christmas cards to share with you, all available in packs of six cards for £8.
Daisy has created a gorgeous Black Madonna and Child card. At the heart of the Christmas story is a mother and her child, an image that resonates the world over. Which is why we need different representations of the Madonna and child, to portray some of the beautiful diversity in the human race.
Comfort and Joy is a familiar phrase that will be so welcome this Christmas after another strange year of juggling too many things. Let your friends and family know that you're wrapping warm thoughts around them this Christmas.
Christmas can often be a busy time of preparation, cooking, hosting or visiting so our Rest Easy card is a reminder to find moments of peace and quiet at Christmas, to put your feet up and read a good book, to take time to reflect on the year behind you.
This year our Three Wise Women are all refugee or displaced women who have had to leave the countries of their birth - Judith Kerr, Yusra Mardini and Malala Yousafzai. In the year when Afghanistan imploded, it feels fitting to remember women and families who have had to flee for their safety.
We'd love you to share our Christmas cards with your local school, community or church group. Please download our Christmas card flyer 2021 and pass it on to all your friends and family!
Plus we've got our eight Christmas card designs from previous years. Our printer is experiencing some delays due to Covid unfortunately so you can order these Christmas cards now and they'll be sent out the week beginning 8 November. Put your order in now - you'll thank us for helping you to get organised! Click on the links or the images to go straight to the website.