Celebrating friendship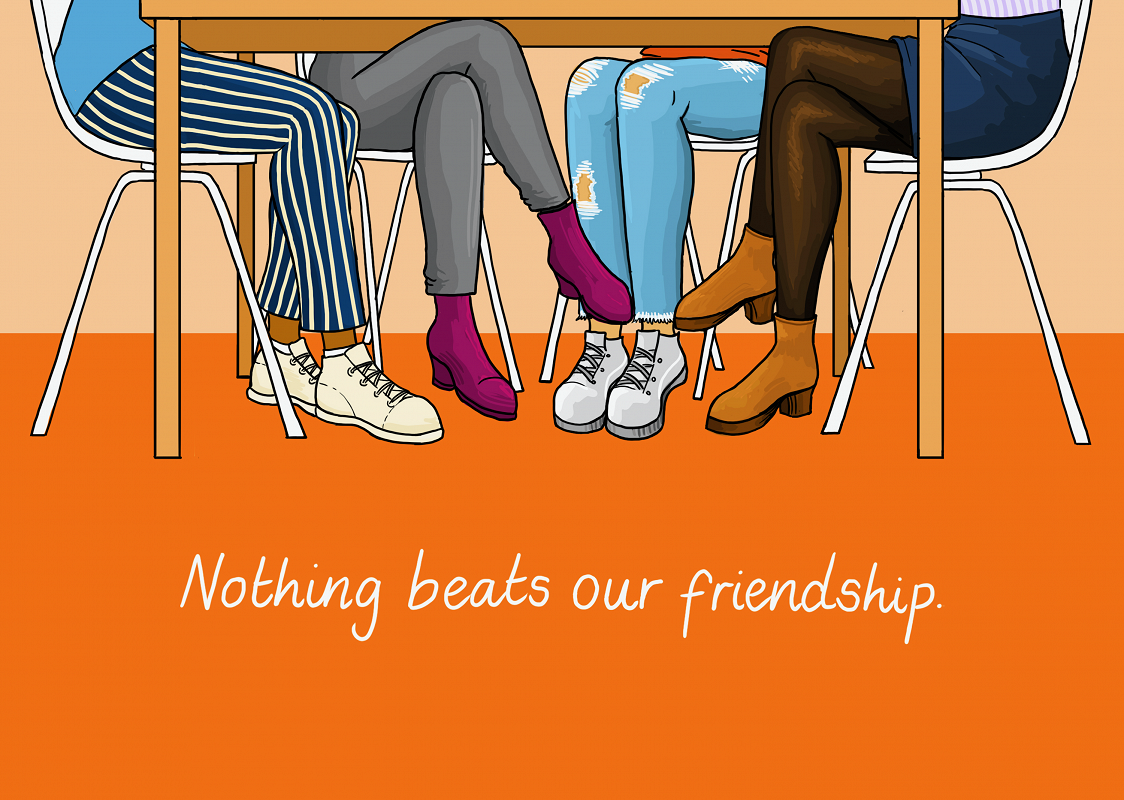 Our new designs for January 2021 are all about celebrating the friendship of women. We're so grateful for the friends who know us inside out, who lift us up when we are down, who make us cry with laughter, and cry with the relief that comes from being known and understood. Once again Daisy Mojave Holland has come up with outstanding designs that capture the power and tenderness of female friendship.
Remember the days when we sat round the table putting the world to rights? Nothing beats our friendship recalls those times and reminds us that they will return. The best hug is so evocative of all the things a hug can say - from hello, to I'm here for you, and I love you. You lift me up! celebrates those friends who make us feel better no matter what is happening around us, and who are secure enough in themselves to lift us up. And Happy Birthday Soul Sister is perfect for the friend whose heart beats to the same rhythm as yours, the friend who makes you laugh like no one else, the friend who gets you without you having to explain yourself.
In these strange and isolated days, we hope you enjoy sending these cards!