Stay connected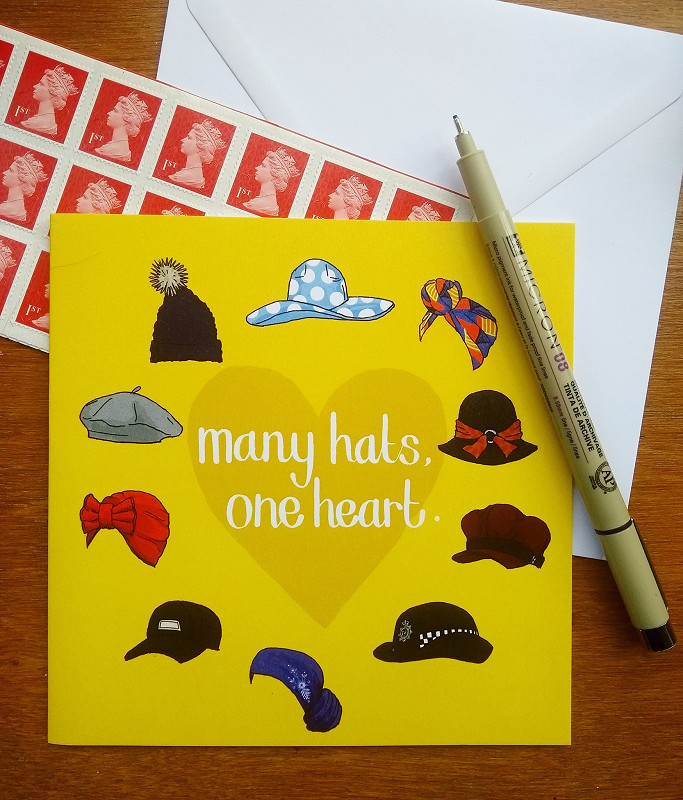 We're living through such strange times at the moment. We're having to keep our distance from each other, disrupt our routines, and lose what's familiar. There's so much anxiety and fear about, it's almost tangible.
So there's never been more need for us to stay emotionally close and connected to each other. Thank goodness for wifi, and video calls, and emails, and phones. But let's not forget the sheer joy and comfort that receiving a card or letter can bring. It's wonderful to know that someone has thought of you, and put pen to paper to tell you. We have always loved sending cards, and now more than ever we know how much their magic is needed.
To help you keep in touch with your friends and family, we've added first class and second class stamps to our site, so that when you order your cards, you can also order the stamps you will need to send them.
And for every four cards you order, we will send you an additional card free to help you stay connected to more people. Who could you send a card to? And who would you send that extra card to?
Let's stay hopeful and determined to spread love instead of fear, to stay connected instead of losing who we are. The Out of the Box team send lots of love to all our customers.