New designs for Mother's Day 2020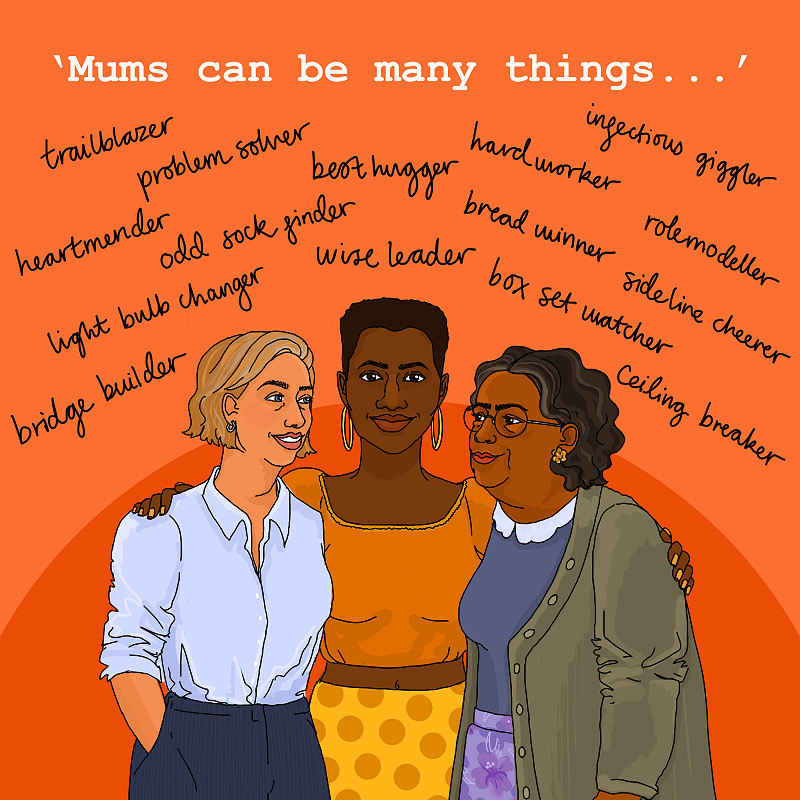 We've created two new designs for Mother's Day this year. 'A girl can be many things' is one of our most popular designs and so we've created a version for mums, to celebrate all the different things they do for us, and all they different things they are to us. Mums are amazing!
We've also added another card that recognises that most of us have a team of people we rely on to help us parent. Whether they're friends or family, they babysit, collect children from school, read stories, give hugs, listen and love our children as much as we do. Why not use Mother's Day as an opportunity to say thank you to everyone on your parenting team?