Out of the Box Launch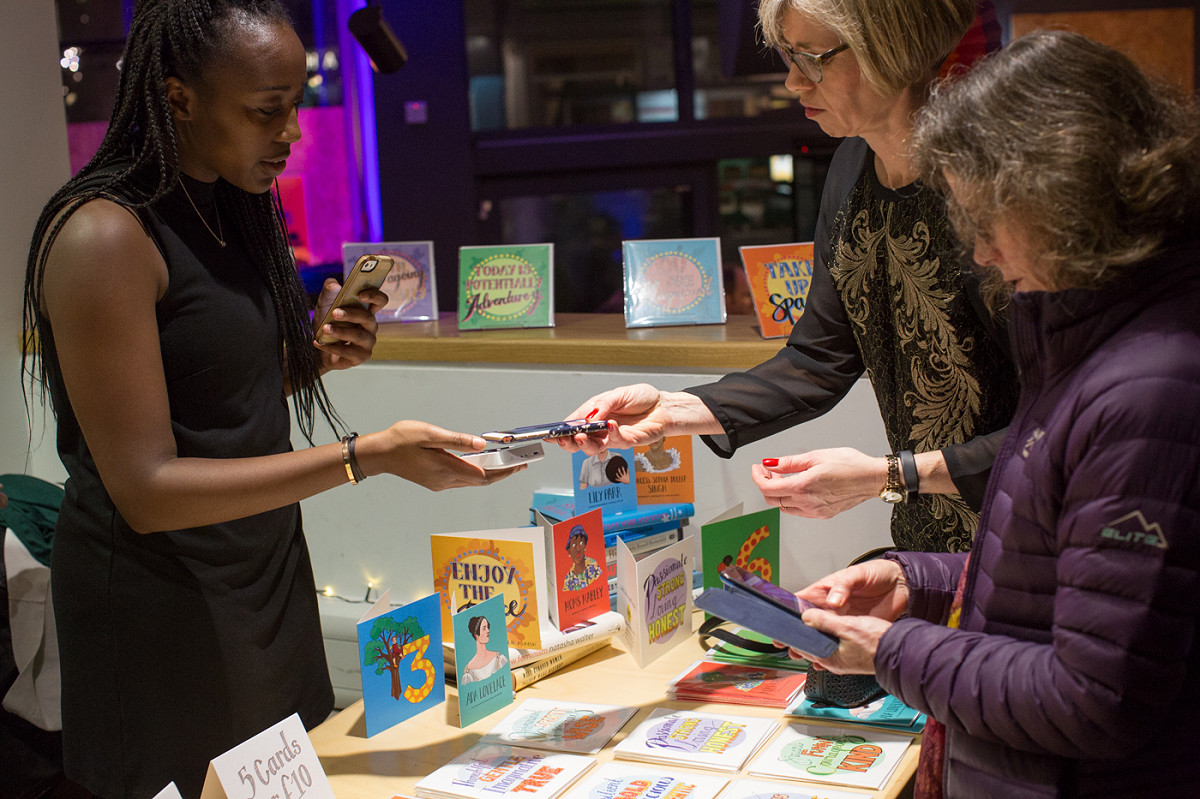 Our kickstarter not only gave us the funds to get our company going, but it also gave us the beginning of a fanbase - 240 people who have helped make Out of the Box Cards happen and who, we hope, will be our biggest champions. To say thank you, we invited them to our launch this week and what a fantastic evening it was. We decked out the venue with poster-seized images of our newest designs, and set up a shop to showcase all our cards.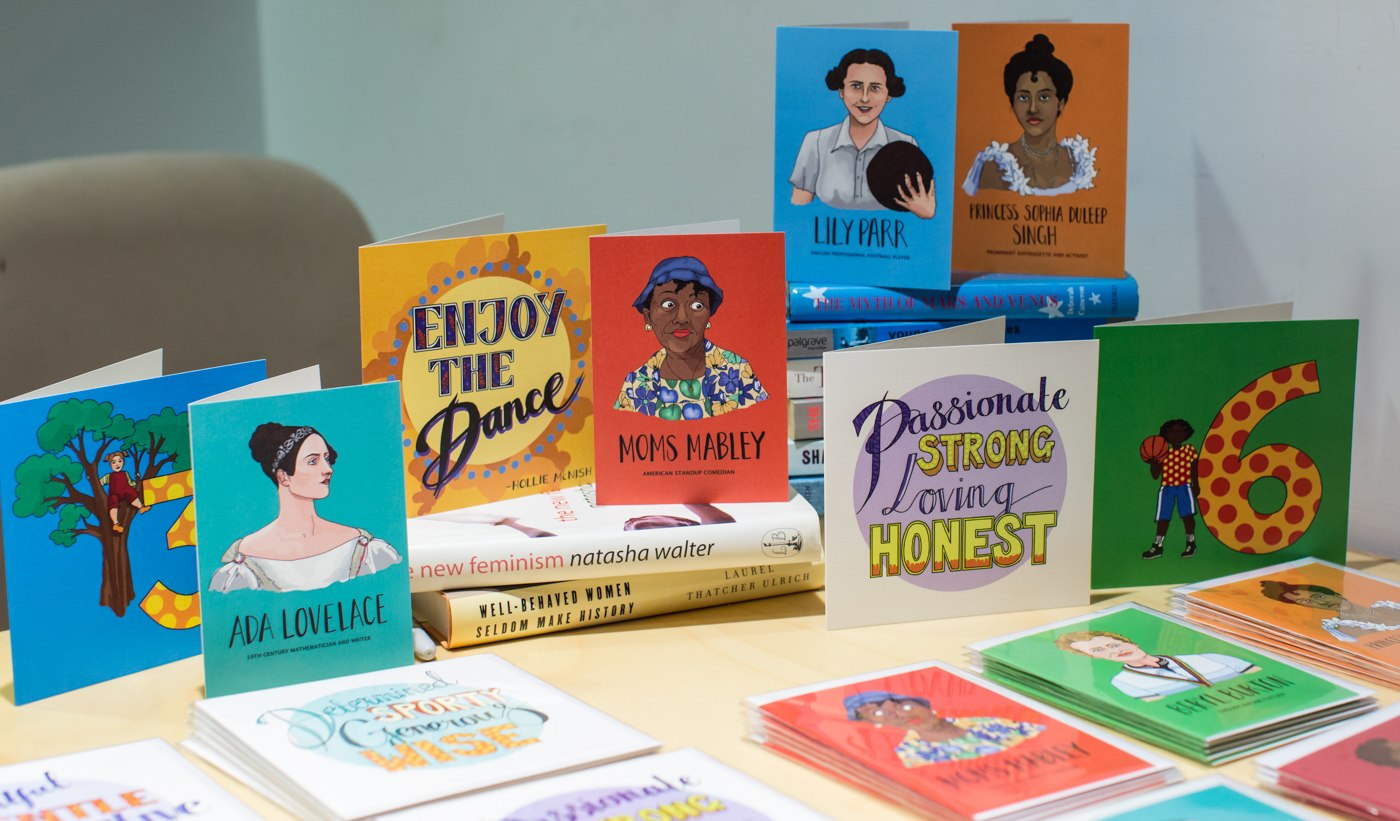 It was brilliant to welcome everyone with a glass of prosecco and put names to faces. People travelled from Bath, Cambridge, Bristol and from all over London and loved the new designs. We told the story of how Out of the Box started, and talked about our ethos, values and designs. Bridget Minamore and Erin Bolens, two of the poets featured on our cards, performed their poetry about mums, vagina angst and their younger selves and made us cry with laughter.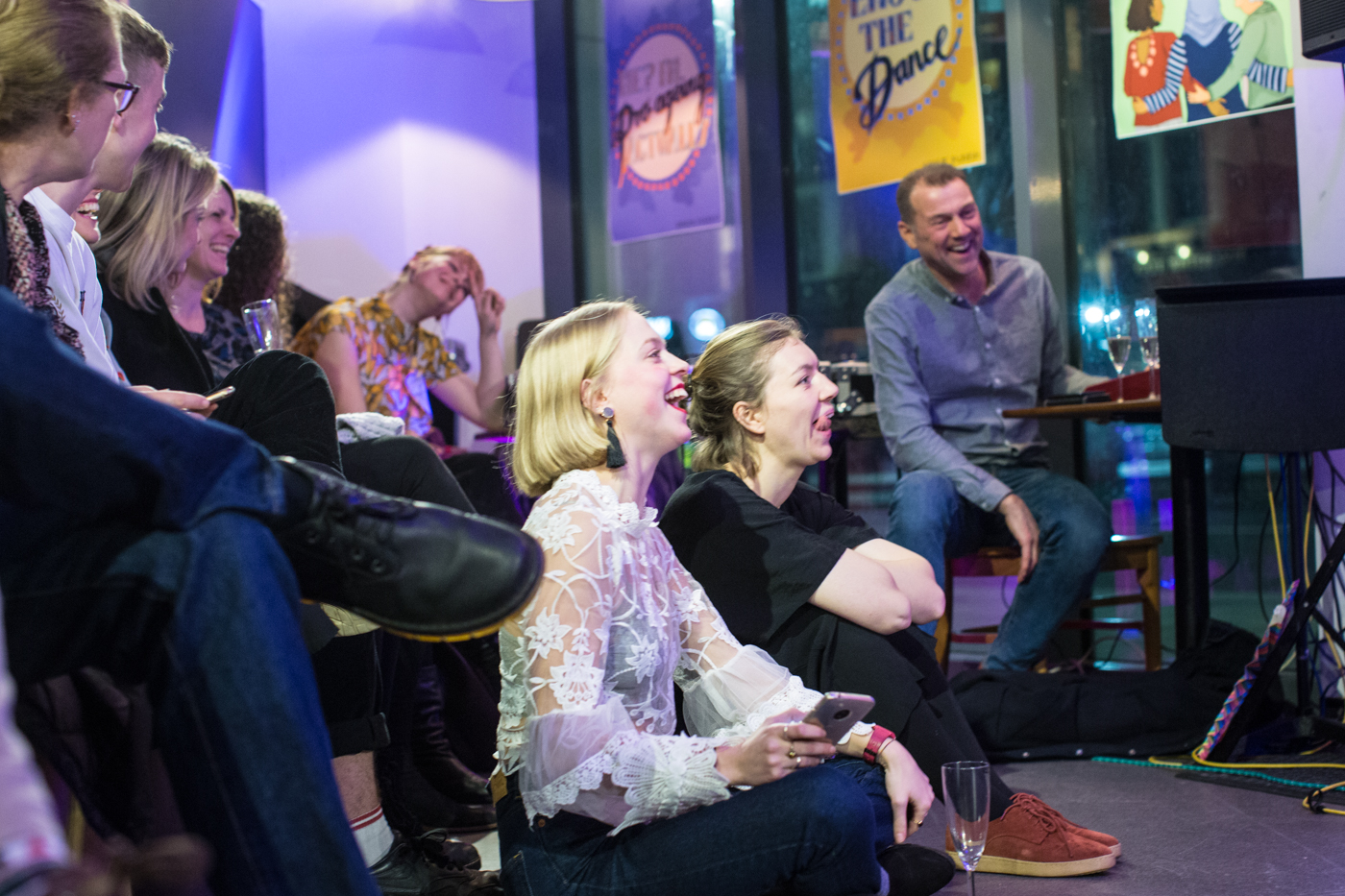 Genevieve Dawson sang us soulful songs accompanied by Rick on guitar, trumpet and vocals. And towards the end of the evening, Heather Wall got us grooving with some great tunes. It was so fitting to have strong, talented women helping us to mark the occasion.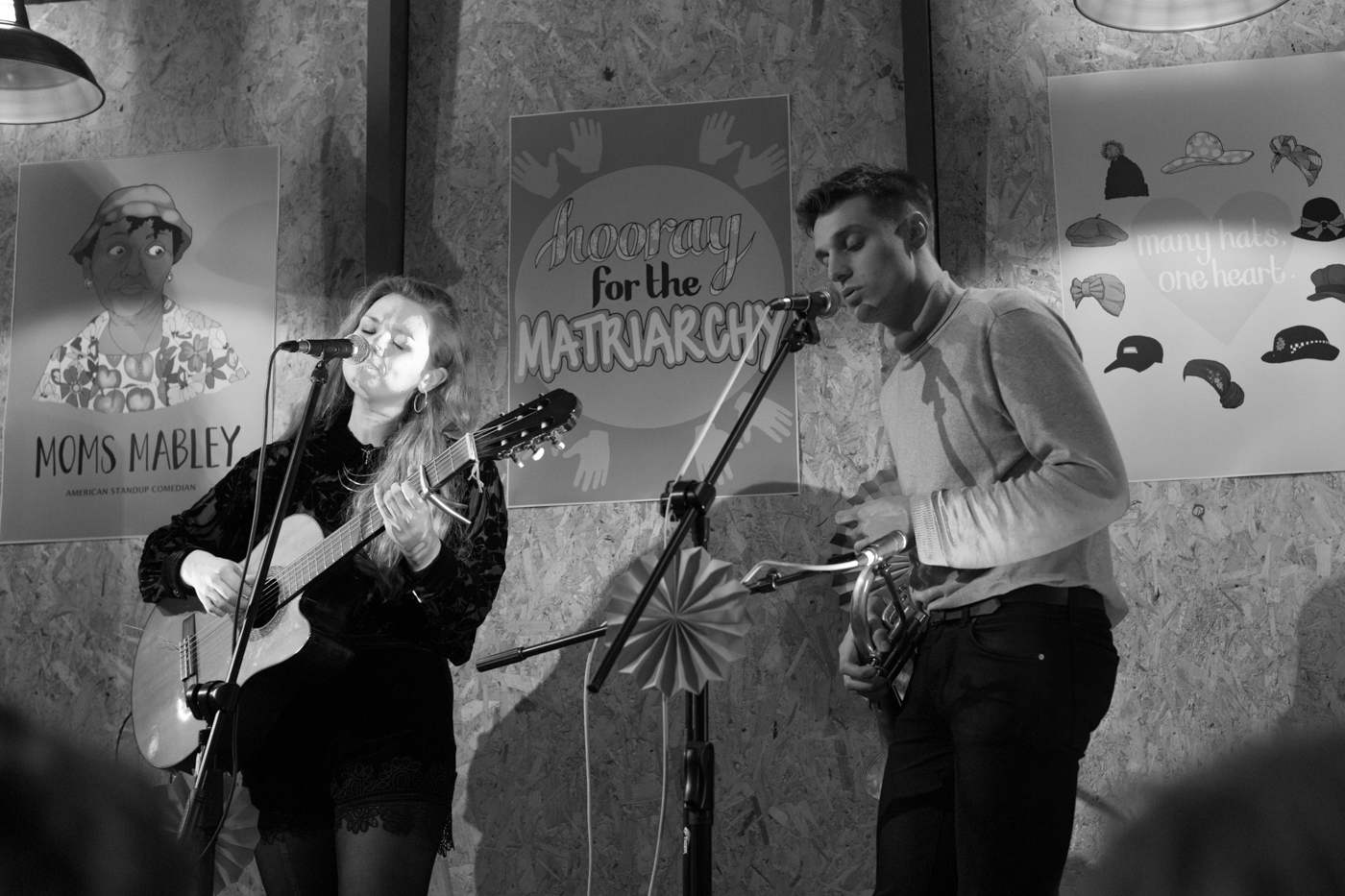 A huge thank you to everyone who came, to those who helped us set up and clear up, to the Hub Coffee House in Waterloo for being such flexible hosts and to Jonny Baker for photos of the evening.